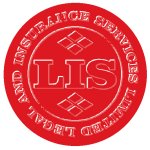 ---
Contaminated Land and LIS

Contaminated Land Indemnity Insurance can be considered with a view to protecting the interest of a buyer and/or lenders. The cover can also be extended to include successors in title in certain circumstances.

The cover is site specific and the indemnity it provides is intended to address remediation costs that may arise should a property be identified as contaminated land, in connection with historic previous uses, and clean-up is required.

.

In the meantime please contact enquiries@goodtitle.co.uk

or call us on 01892 863863

Subject to our satisfactory review of a recent environmental search result we can consider terms for existing commercial and residential properties.

.
---
Registered in England No 2455684. Registered Office: Friars Oak House, Bidborough, Tunbridge Wells, Kent TN3 0LJ.

Copyrightę1998 Sarah Dresner, Legal & Insurance Services Limited


Back to Home Page Questions? E-Mail Us! Complaints Privacy Terms