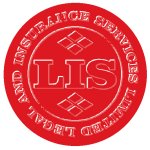 ---
Local Search Insurances
LIS is able to arrange for the complete range of local search insurances and have dealt with these forms of insurances for many years.

The insurance can be used: -

Where there is a delay in the receipt of the result of a local search - any type of property can be covered

To extend the effectiveness of an out-of-date search in respect of a residential property

To replace the carrying out of the local search in respect of a residential property

The replacement of a search by insurance can be particularly useful (and economic) where there is the purchase or remortgage of a number of residential properties.

This type of insurance has been available from UK insurers for over 15 years and has been used in well over one million transactions.

Schemes can be tailored for remortgage business, substantially reducing the cost of the transaction and saving any delays which might otherwise arise.

The insurance can be used in any type of transaction and for any type of property where a local search would normally be required. Freehold and leasehold properties can be covered, whether residential or commercial.
---
Registered in England No 2455684. Registered Office: Friars Oak House, Bidborough, Tunbridge Wells, Kent TN3 0LJ.

Copyrightę1998 Sarah Dresner, Legal & Insurance Services Limited


Back to Home Page Questions? E-Mail Us! Complaints Privacy Terms