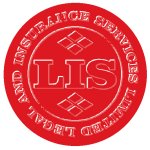 ---
Legal Indemnity Checklists
Defective Title Indemnity:
Information required in all cases:

A letter detailing:

the nature of the defect and a description of the Property affected with plans where necessary

the perceived cause of the defect and surrounding circumstances

the steps, if any, taken or proposed to try to remedy the defect

the current full value of the Property and the estimated diminution in the value of the Property as a result of the existence of the defect

any other information which an insurer might consider relevant e.g. Counsel's opinion

Office Copy Entries or an Abstract of Title and other documents where relevant, e.g. Index Map, Local Land Charges, and Commons Registration Searches

where a right of way or other easement is claimed full details of the nature and length of user

a copy of any existing, or details relating to, and/or a draft of, any proposed statutory declaration

In Deed of Gift Cases

the reasons for the Deed of Gift

a copy of the completed Deed of Gift or Transfer at Undervalue

a declaration of solvency by the Donor

Note: a clear bankruptcy search may suffice where the Deed was completed some time previously and no contact can be established with the Donor.
---
Registered in England No 2455684. Registered Office: Friars Oak House, Bidborough, Tunbridge Wells, Kent TN3 0LJ.

Copyrightę1998 Sarah Dresner, Legal & Insurance Services Limited


Back to Home Page Questions? E-Mail Us! Complaints Privacy Terms