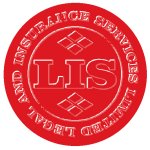 ---
What sort of problem can be covered?

The following list is not exhaustive but illustrates the range of policy types available:

Lost Title Deeds

Denial of Access, or Outstanding Rights of Way

Lack of, or Outstanding Easements

Adverse Possession

Flying and Creeping Freeholds

Obligations in respect of Chancel Repair

School Sites Act

Insolvency Act - Deeds of Gift

Lack of planning permission or building regulations approval

Existing breach of restrictive covenants

Proposed breach of restrictive covenants where action to enforce them is considered unlikely because of the age of the covenants, or changes in the area

Unknown covenants

Breaches of some old leasehold covenants


Note: Normally a prerequisite to any cover in respect of an anticipated breach of restrictive covenants is that planning consent has been obtained without unacceptable objections. LIS is however able to consider on a prior to planning basis in appropriate cases.

Defective Leases:

Unlike most other legal indemnities the risks associated with leases tend to increase with the passage of time, usually because they relate to, or become problems as a result of, the state of repair of the property. Policies are, however, generally available to cover the interest of a Mortgagee for the term of its mortgage, and often for the purchaser for an appropriate period - usually 25 years.

The policy cover will vary, including:

Lack of reciprocal repairing covenants

Obtaining reimbursement or contributions from adjoining owners for necessary repairs

Failure to insure

Frustration of reinstatement following destruction

Missing Landlord and liquidation of Management Companies

Lack of any other requirements of Section 5 of the Council of Mortgage Lenders' Handbook


Block policy cover is available for buyers and lenders for the purchase or mortgage of residential property providing a general title indemnity for the insured.
---
Registered in England No 2455684. Registered Office: Friars Oak House, Bidborough, Tunbridge Wells, Kent TN3 0LJ.

Copyrightę1998 Sarah Dresner, Legal & Insurance Services Limited


Back to Home Page Questions? E-Mail Us! Complaints Privacy Terms